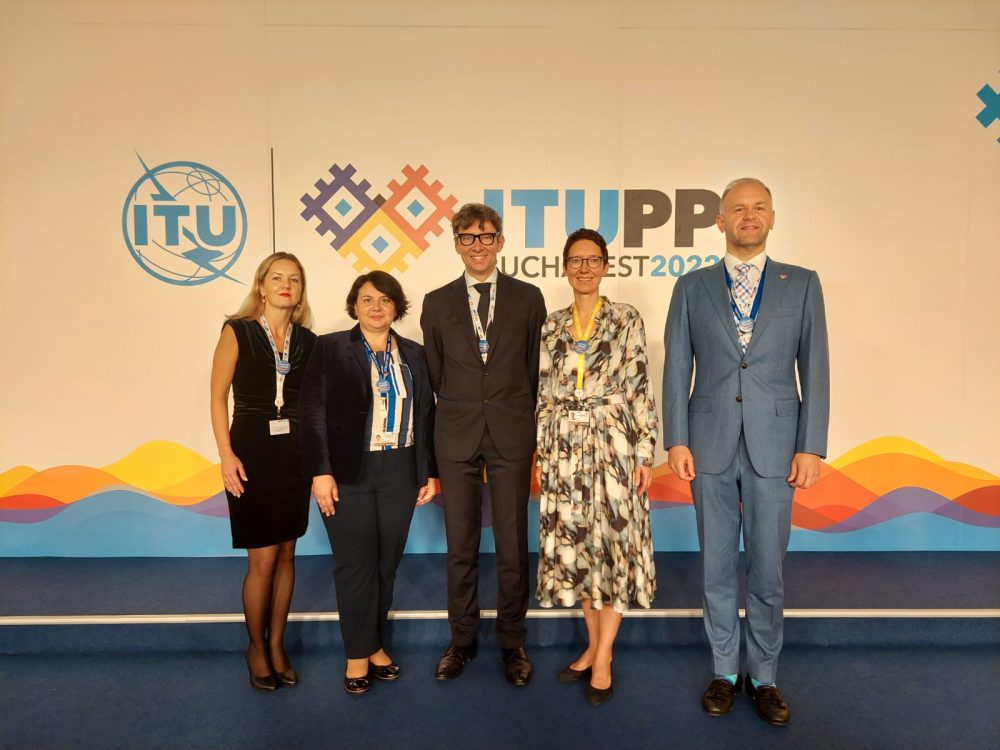 Today, 29 September, the International Telecommunication Union (ITU) elections saw the election of Lithuanian candidate Tomas Lamanauskas as Deputy Secretary-General for the 2023-2026 term. Representatives of South Korea and Samoa were also candidates for this position. Of the 176 countries that voted, 105 voted in favour of T. Lamanauskas.
T. Lamanauskas is a leader in the telecommunications sector, recognised not only in Lithuania but also internationally. His election to such a high position is a very important recognition of Lithuania by the international community.
ITU coordinates the global use of the radio spectrum, promotes international cooperation in the field of satellite resources, establishes standards in the field of telecommunications, and contributes to the improvement and development of telecommunication systems worldwide.
The election for the position of Secretary-General of the ITU was held with Doreen Bogdan-Martin, the candidate of the United States of America, beating the candidate of the Russian Federation. Ms Bogdan-Martin is the first woman to be elected ITU Secretary-General since the organisation was founded in 1865.
T. Lamanauskas, along with the other elected ITU leaders, will take office in January 2023. The international telecoms community expects the synergy of the new ITU leaders to accelerate the global digital transformation breakthrough. It is also expected to help the ITU become a modern organisation with up-to-date management standards.
The RRT team is particularly pleased with T. Lamanauskas' victory. Tomas Lamanauskas is a former employee of the Communications Regulatory Authority and served as Deputy Director of the RRT from 2004 to 2007. RRT experts also made a major contribution to the success of T. Lamanauskas election campaign, which lasted almost two years.
Updated on 2022-09-30