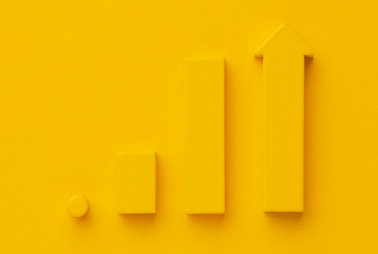 Lithuania has the largest supply of qualified trust services in a single country in the Northern Europe and Baltic region. In May, UAB "MIT-SOFT" joined the list of such service providers with the permission of the Communications Regulatory Authority (CRA). The company intends to offer a completely new service to the market in our country – qualified long-term protection of electronic signatures and electronic seals.
"There are currently 6 qualified trust service providers in Lithuania. We are pleased that our country has a well-balanced legal environment and clear rules that market participants are aware of, which leads to a consistent and sustainable development of such services, i.e. an increase in the total number of issued and valid qualified electronic signature certificates," explained Kristina Mikoliūnienė, Member of the  CRA Council.
Growing use of electronic signatures
According to the report prepared by the CRA, at the end of 2022 there were 2,982.380 qualified electronic signature certificates issued to Lithuanian residents. The total number of certificates in force increased by 10.9% in 2022, an increase of 3.2 times compared to 944,127 certificates in 2017, and the highest number of certificates in the entire 2017-2022 period.
According to Kristina Mikoliūnienė, a member of the CRA Council, these figures show that a very large part of the Lithuanian population already has the means they use or, if necessary, could start using to sign with an electronic signature.
"We want to encourage the Lithuanian population to use qualified electronic signatures and trust services, which is why we pay close attention to the supervision of trust service providers. We understand that if users have doubts about the security of these tools, they will not use them," stresses the member of the CRA Council, who says that in order to increase the development of such services, CRA experts are organising seminars for both market players and users.
At the end of 2022, out of the total number of valid qualified electronic signature certificates issued to the Lithuanian population (2,982.380), 1,950.089 (65.4%) were issued with the Smart-ID application, 537,672 (18%) with ID cards, civil servants' certificates, internal service officers' certificates and e-resident cards, 447,270 (15%) with SIM cards and 47,349 (1.6%) with other smart cards or USB cryptographic keys, according to the CRA report.
Lack of information and digital services
Although the use of e-signatures is growing, as many as 54% of people surveyed by the CRA do not know that an ID card can also be used to sign with a qualified electronic signature.  K. Mikoliūnienė believes that it is a clear indication that the dissemination of information is insufficient if citizens are still unaware that they can use the state-issued tool for creating qualified electronic signatures.
The CRA survey revealed that a wider range of services offered by the public sector would also encourage the use of e-signatures. According to the survey results, as many as 45% of people using qualified electronic signatures would like to see more attractive digital services in the public sector.
"Another challenge is that more than 50% of our respondents said they don't use a qualified electronic signature because they don't have anywhere to use it. This means that public service institutions must not only expand the possibilities of obtaining their already digitised services electronically, but also publicize them more actively", believes K. Mikoliūnienė, Member of the CRA Council.
The full 2022 CRA Qualified Trust Services Market Overview can be found here.
Updated on 2023-08-03