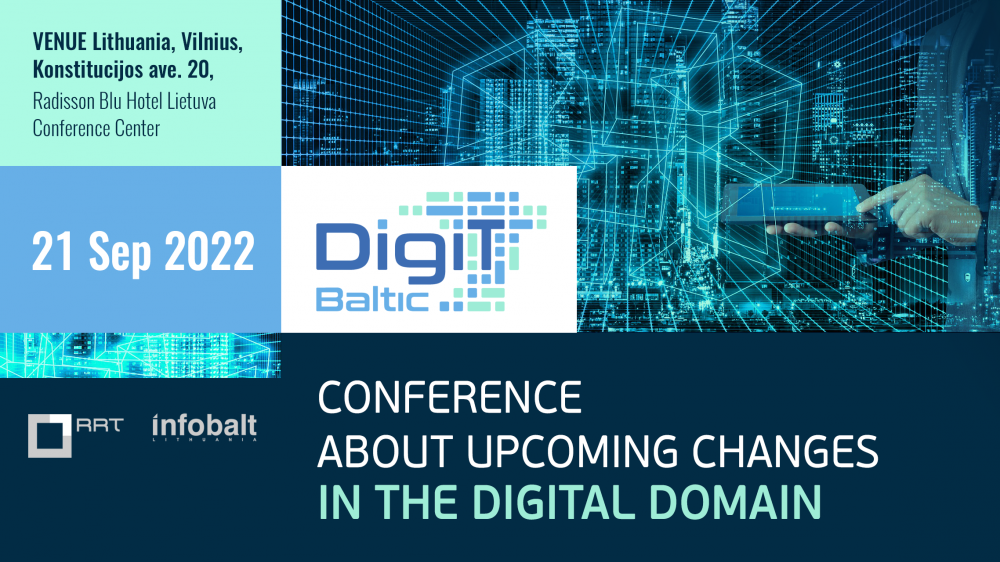 "DigiT Baltic 2022"– an international conference organized by the Communications Regulatory Authority (RRT) and DigiTech Association "INFOBALT" on September 21th!
Conference coming with exciting topic – new game rules – upcoming changes in the digital domain brought about by the new version of eIDAS regulation.
eIDAS 2.0 will provide us various new tools to make our digital lives easier, including European Digital Identity Wallets, 4 new trust services (electronic archiving, electronic attestation of attributes, remote QSCD, and electronic ledgers), and much more.
The key objective of the conference stays the same as it was in 2021: to raise awareness in the Baltic and Nordic business sectors about the tools introduced by European eIDAS regulation (electronic signature, electronic seals, electronic time stamps, validation, and preservation of electronic signatures/seals, etc.) and other innovative digitalisation solutions used to ensure trust and security of digital operations.
This conference is planned as a hybrid event, with a physical venue in Vilnius, Lithuania accommodating a limited number of participants and supplemented with a possibility to join the event virtually. Participation in the event is free!
You can register for the conference and get acquainted with the program here: https://digitbaltic.com/  
Save the date and let's meet at the "DigiT Baltic 2022" conference!
Updated on 2022-09-14